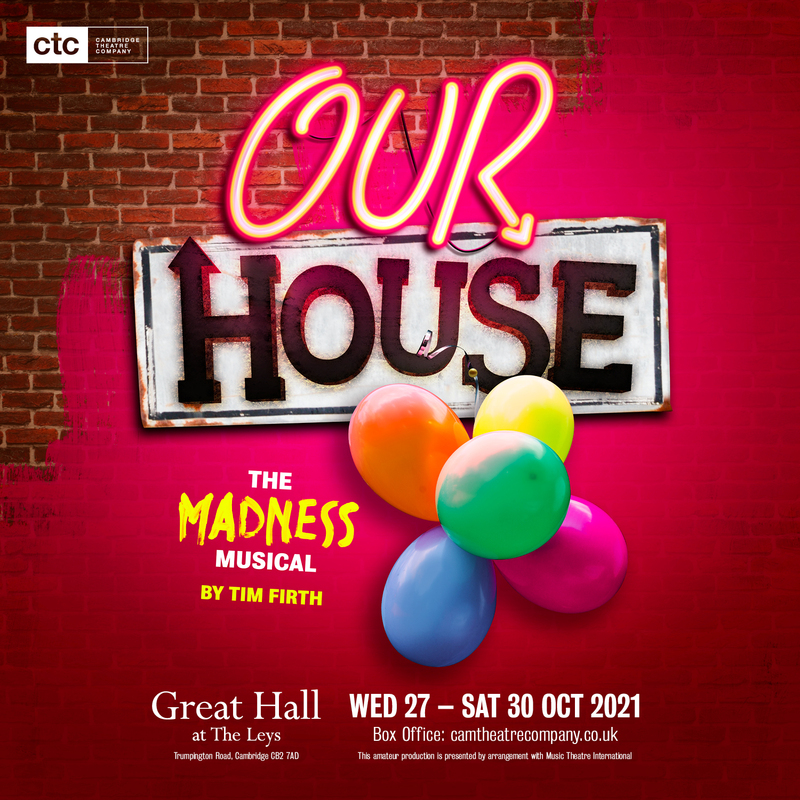 Cambridge Theatre Company presents
Our House - The Musical
By Tim Firth
Music by Madness
Wed 27 - Sat 30 October 2021 - Great Hall at The Leys School
It's 1984 in London's Camden Town. Joe Casey, on the night of his sixteenth birthday, takes Sarah, the girl of his dreams, out on their first date. In an effort to impress her with bravado, he breaks into a building site overlooking his home on Casey Street, which is owned by Mr Pressman, a high-end property developer. The police turn up, at which point Joe's life splits into two: Good Joe, who stays to help, and Bad Joe, who flees.
Featuring a collection of Madness hits including House of Fun, Baggy Trousers, Driving in my Car, It Must Be Love and of course Our House, the show is the definitive modern British musical.
Age Suitability: aged 12+
Running time: 2 hours 30 minutes including a 20 minute interval
Creative Team
Director and Choreographer - Chris Cuming
Musical Director - Jennifer Edmonds
Assistant Choreographer - Nicola Brooks
Lighting Designer - Jacob Gowler
Sound Designer - Nick Hall
Tickets on sale now here
An amateur production presented by arrangement with Music Theatre International (Europe).
There are no events to display.