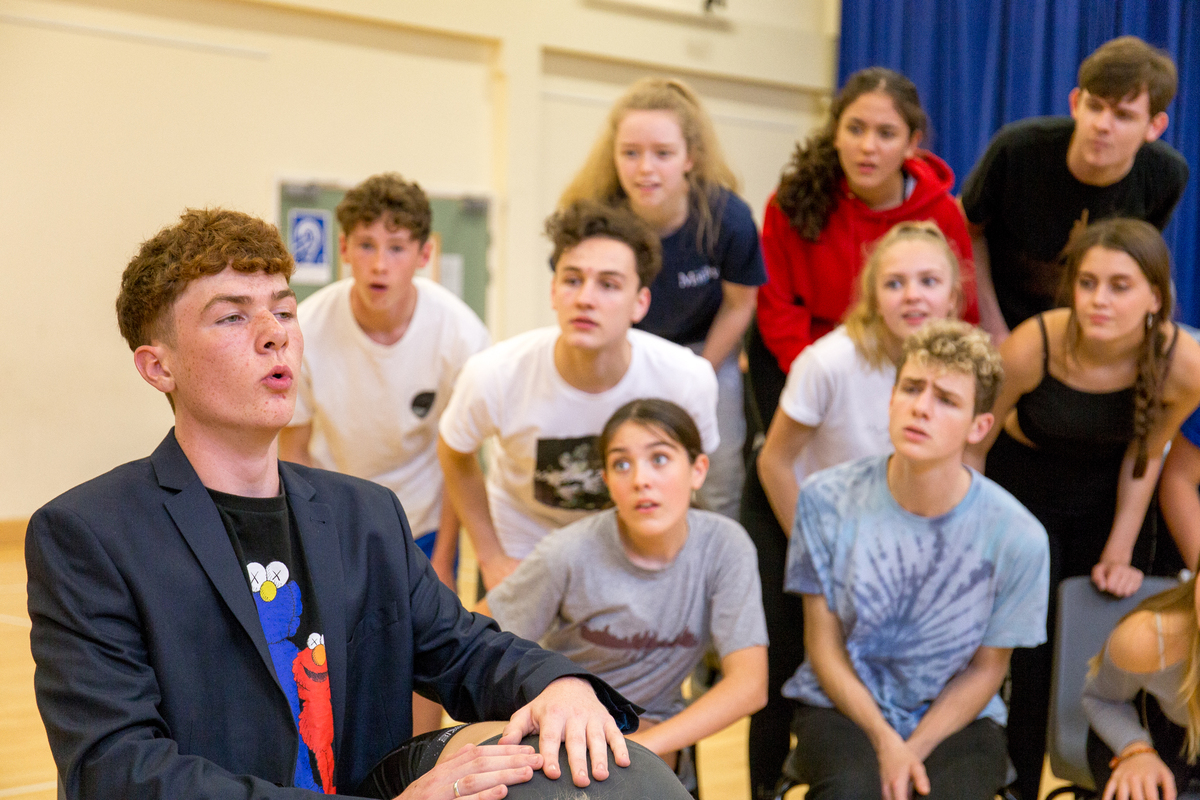 Young Company
This is our performance-based project. It demands huge commitment and full attendance, but the rewards are worth it. Our annual young company project aims to develop the talents of young performers working alongside a creative team of theatrical professionals. The project starts with an intense week of rehearsals at the end of the summer holidays, followed by rehearsals every Friday evening and Sunday daytime. This results in a week of shows at The Great Hall at The Leys during October half-term.
Auditions are usually the first Sunday after the Easter Holidays followed by the following Sunday for recalls.

Previous productions include:
Les Misérables, School Audition (2017)
West Side Story (2018)
Chicago, School Edition (2019)
Our House (2021)
Quotes from Chicago, Young Company 2019 members
It was a really good experience and I didn't feel intimidated. Everyone was encouraging.
Well organised, easy to follow dance audition, great atmosphere of people auditioning created by the creative team, overall very enjoyable experience.
Such professional teaching by incredible directors/choreographers/MDs, I have learnt so much from working on a couple of CTC shows - the creative teams always make the material easy to learn and really go over everything to ensure we know what we're doing! the casts get so much opportunity to bond and work together, which is so important in a show, and is also very enjoyable.
Wow that's tough, there are so many but I guess I'd say; out of the many strengths that being in a CTC production has to offer, what stands out for me is the professionalism in the rehearsal room, that is always filled with a talented and enthusiastic community. The fact that some of my best memories and friendships have been formed here, epitomises just what a great experience being in a CTC production can really be!! (ew that was actually weirdly wholesome and gross but yeh love to CTC bunch of legends.
You're constantly getting feedback, and bettering yourself every rehearsal. It prepares you for the world and the industry.
Image: Chicago School Edition, Young Company 2019